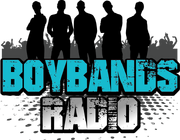 Boybands Radio is an internet radio station that broadcasts only songs by boybands.
History
The radio station started broadcasting on March 1, 2015. It offers a live channel for 24 hours / 7 days as well as apps for smartphones.
Broadcasting
Boybands Radio broadcasts through the platform Radionomy, but is also featured on radio station directories such as TuneIn, Streema, Nobex, Liveradio, Raddios, Radio.net, StreamFinder, Radiodeck, Radioforest ad others.
Website
On the official website of Boybands Radio, the radio stations presents itself and allows live streeming of its broadcasts. Further, there are additional features like band biographies, pictures or polls. Boybands may be directly selected or filtered by decade or country.
External links
Listen to Boybands Radio at